Along side with the introduction of sWADAH, we are proudly announced that a beta version of our OAI-PMH v2.0 PHP Connector will be released too.
This connector will act as an intermediate agent for any custom build MySQL/MariaDB based system to generate OAI-PMH v2.0 XML output. A web server must be connectable to the target MySQL/MariaDB the system is on and support PHP7 in order for this connector to work.
The XML output of the connector will work with any OAI-PMH v2.0 harvester such as VuFind.
Architecture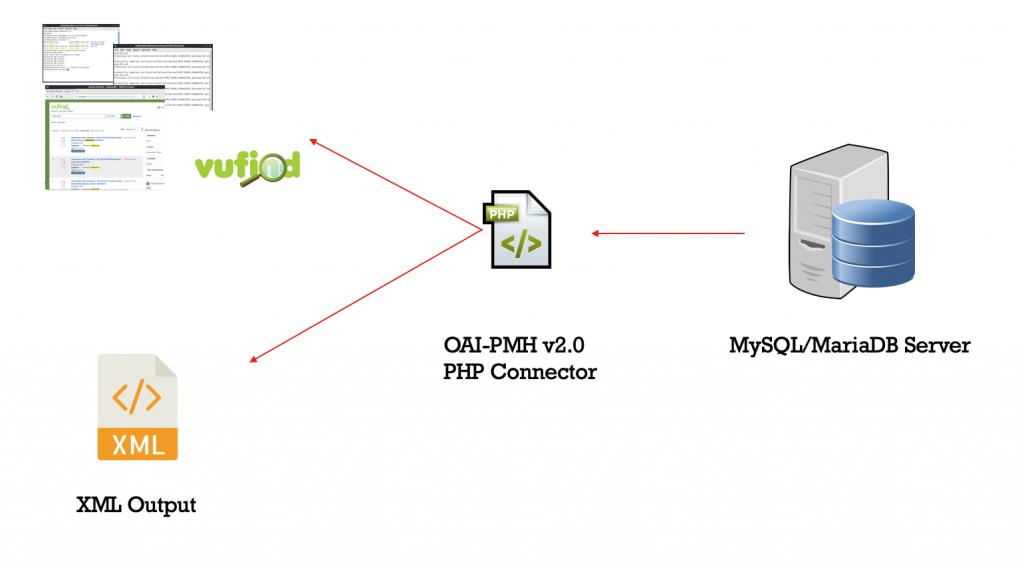 Limitation
DELETING STRATEGY status is defaulted at 'No'.
Contact Us
Contact us for consultation enquiry regarding this connector.