Introduction
OffPAC (Offline Public Access Catalog) is an Android/iOS app that helps user finding their right reading materials even without internet connection. OffPAC is not only for libraries, it can be tailored to be use in filing centres, archives room, warehouses, shopping centres and many others large area that require ease-of-finding.
Customization
OffPAC can be customize to be use in any library system with these pre-requisites:
Fields required by OffPAC must be able to be retrieve by client exported in CSV format. Client must also be able to retrieve newly generated CSV each time updating is require to OffPAC.
To be able to link OffPAC with your Web OPAC (if available), the Web OPAC must have a valid HTTP GET search request that the value from OffPAC can be passed the the URL in order to view the final result page.
Appcelerator Studio training will be provided for client in order for them to customize their OffPAC experience.
Status
Commercial. Training for customization will be provided by us.
Product Brochure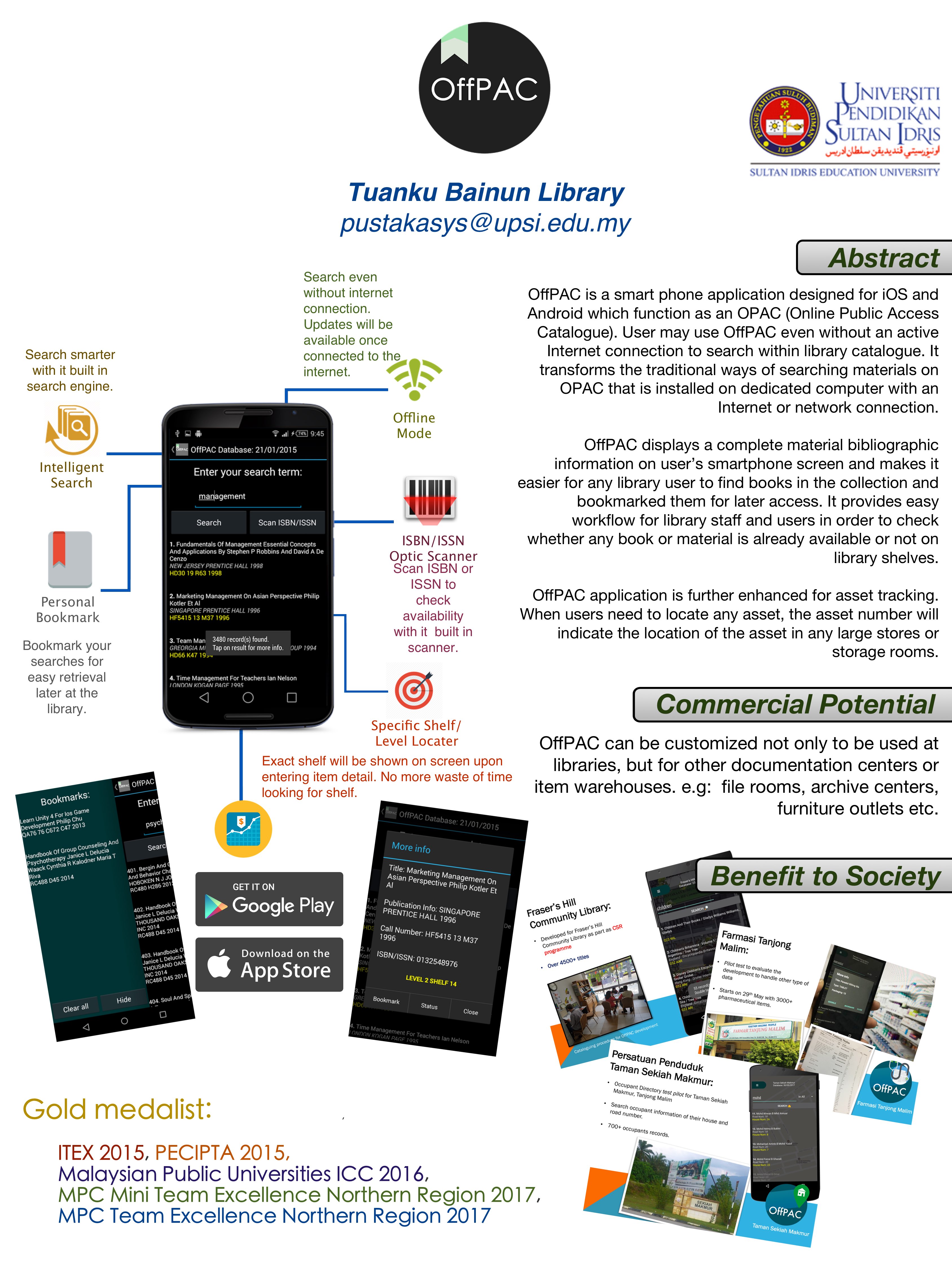 Slides